The first Saturday in November is always a fantastic day for Filling Homes…The Filling Fall Fling takes place in Filling Homes' Hanson Aquatic Therapy Center.
Hundreds of people participate on this autumn day to share lunch and yummy baked treats while listening to great music by Norbert Rohrs and The Happy Times Polka Band. Participants get a chance to preview the many items to be auctioned off later in the afternoon in the live auction. In the time before the live auction, there is plenty to do from bidding on silent auction items to putting a ticket in various raffles for a chance to win a prize, to mingling and shopping with vendors that offer unique, one-of-a-kind art.
Every bit of support from those who attend is greatly appreciated! Because of your generous support, we are able to add the funds raised to our transportation fund. Transportation is an ongoing need and a pricey proposition that faces our mission, but what it means for those who use it to access their community and experience all sorts of new and exciting adventures, you can't put a price on.
Thank you from the bottom of our hearts for sharing our mission to provide this great gift for some very special people.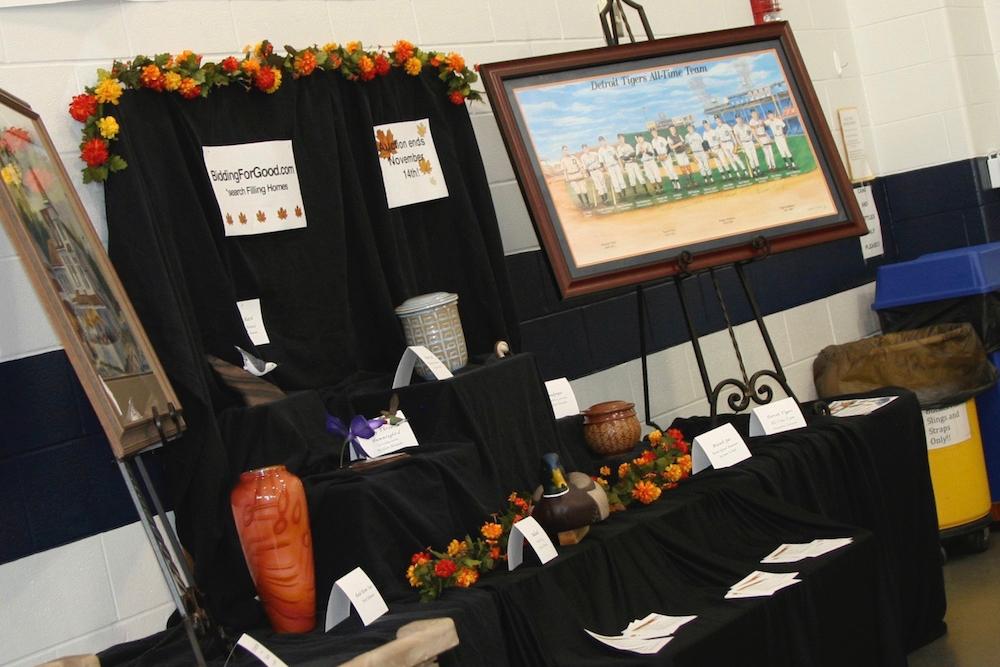 Sponsored by Women's Guild of Filling Home