Direct Support Professionals (See below)
But what is a DSP?
A direct support professional, or DSP, makes a difference in the lives of individuals with intellectual and developmental disabilities by assisting them in their daily lives.
Through the care of a DSP, these individuals have the opportunity to reach their greatest level of independence.
And it's easier to be a DSP than you think!
There's no special training required. No certifications to pay for. And Filling Homes pays its DSPs while they train.
It's likely you know or have interacted with a DSP before. Among other things, DSPs:
accompany residents while they grocery shop and run errands
attend community events and special celebrations
provide help with cooking, cleaning, dining, mobility and hygiene activities
form relationships with residents that goes beyond "work"
Residents at Filling Homes are people just like you. And the bonds DSPs share with them are deeply rewarding.
As a DSP, you may find yourself feeling less like you're at work and more like you're spending time with family.
"It's a very easy job for me because I love to care for people."
–Christine Shively, DSP at Filling Homes
So, why be a DSP?
There are about 7.3 million people in the United States living with intellectual and developmental disabilities.*
And the outlook? In 2020, DSPs will make up the largest occupational group in the country. There will be more DSPs than retail salespersons, teachers and law enforcement/public safety.**
At a local level, Filling Homes has seen the need for supported living double in only 3 years.
So, what does that all mean to you?
A career as a DSP is virtually recession-proof. And the demand is constantly growing.
And while there are plenty of other job opportunities that will always remain in-demand, being a DSP is more than job security.
no sitting at a desk for hours; being a DSP is active and interactive
no monotony of a "typical workday"
the "work" of making remarkable human connections
DSPs love coming to work at Filling Homes. The stories and lives of those they help enrich their own lives.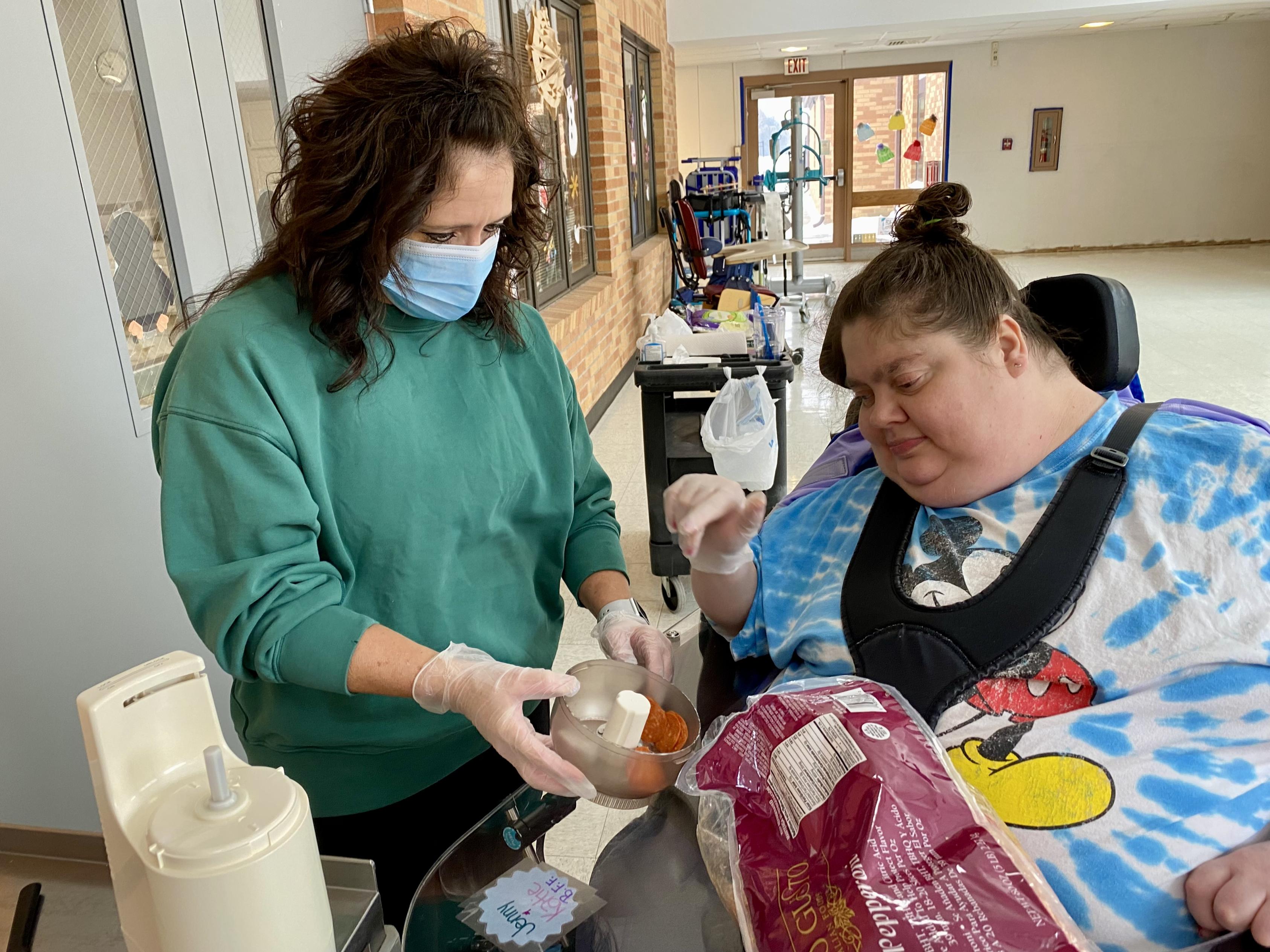 "I wish I would have started here earlier. It's fun and makes you feel good."
–Charlotte Amos, DSP at Filling Homes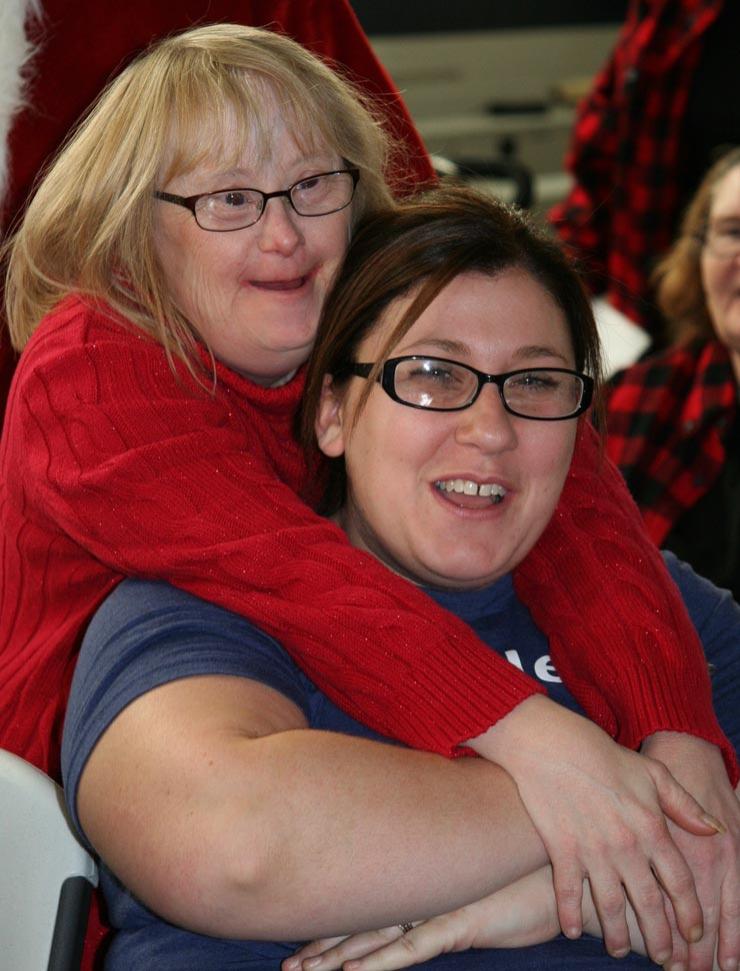 What makes Filling Homes a great place to work?
Quality DSPs are what keeps our residents happy and what keeps Filling Homes going. We work hard so our DSPs are happy to be here.
As one of our long-time DSPs Denny Jones put it, at Filling Homes "someone always has your back."
Here's a few ways we keep our DSPs happy:
A starting wage of $14.00/hour with a $0.50/hour increase after 90 days AND 1 year of employment.
$1.00/hour Shift Differential for 2nd shift
$0.75/hour Shift Differential for 3rd shift.
$1.50/hour Weekend Differential when working Friday 10pm - Sunday 10pm.
$5.00/hour Additional for picking up Open Shifts.
Vacation and Sick Paid Time Off (PTO) hours begin accumulating from date of hire.
Success Coach Program - providing access to services and training programs that help support your employment.
Paid training and opportunities for advancement
Compensation while attending parties, special events, and offsite outings
A discount on your Verizon cellphone bill
Vision/dental/medical insurance plans
A set schedule, making it easier to plan the rest of your life
Access to free counseling services (for when life gets a little overwhelming)
Earning those things comes with the knowledge that you're helping someone become more independent by supporting them in their journey toward independence.
Providing training and assistance as a DSP can present unique challenges but, more often than not, it feels just like caring for your friends or family.
"It's a family-oriented organization; they work with you if you need to switch shifts."
-Kim Wright, DSP at Filling Homes
Who is Filling Homes?
Filling Homes is a faith-based community providing physical and emotional support to those living with developmental and intellectual challenges.
Our goal is to serve them and our community with compassion and integrity by having an unmatched commitment supporting the journey toward new life skills and goals.
We believe each day grants us a brand new chance to blaze a prosperous and fulfilling path for others and for ourselves.
We know our community is only as good as those in it.
That's why we're excited about caring for our employees. We're advocates for your success and growth. We want to support you while you support our residents!
If you've ever had a job where you encountered closed doors and feeling abandoned, Filling Homes will restore your faith in employee-employer relations.
With career opportunities in Fulton, Henry and Williams counties, we want you to be happy wherever you choose to work!
If you're ready to be part of something bigger and you'd like to get paid to make a difference in someone's life, consider joining our family. We'd love to have you!
Our hope is that you come here every day with something to give, and leave with stories you never forget.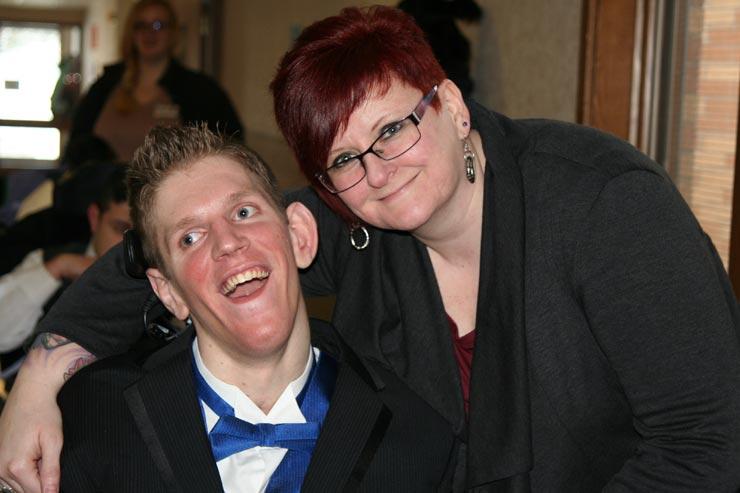 You have a variety of work schedules to choose from to fit your life.
We have locations in:
Archbold
Bryan
Defiance
Napoleon
Wauseon
West Unity
How can I become a part of this?
Frequently Asked Questions
What's it like to work with people with developmental disabilities?
It's not that unlike working with anyone else! Each of our residents has individual needs and, once you begin building a rapport with them, your work becomes almost fun. Seriously!
Will I have a regular schedule?
Yes. We understand how important work and home life balance is to our employees. We offer the opportunity to pick up additional shifts, if desired but your schedule is something you can count on.
What's a week on the job like?
That's one of the best things about Filling Homes: there's no typical work week! On any given day, you could be heading to the theater, the grocery store or helping a resident get gussied up for a special celebration.
How will Filling Homes support me?
We offer a competitive starting wage, opportunities for raises in as few as 3 months and other benefits you won't find anywhere else. We also understand life happens and we've made it a top priority to work with you when you need it most.
Still have questions? We've got answers!
Click below to give us a few pieces of information so we can fill you in.